Do You Need A Custom Fluid Coil Replacement?
Custom Replacement Coils' Fluid Coils are suitable for use in a wide variety of HVAC air heating and cooling applications.
Standard and custom designs are available for new and retrofit installations.
Our software is ideally suited for accurately selecting hot water coils for air handlers and built up systems.
Great care is used in selecting the optimum coil circuiting (feeds and passes), fin spacing, and materials of construction to reach the optimum coil selection for any set of operating conditions.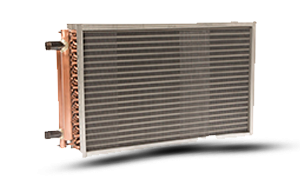 We guarantee 100% privacy. Your information will not be shared.

888-223-4691
8AM-5AM EST. MONDAY-FRIDAY