CUSTOM REPLACEMENT COILS  – HEAT EXCHANGE
Replacement Coils
Replacement heat exchangers for Bell & Gossett, Armstrong, ITT, Cemco, Standard Refrigeration, Alfa Laval and others.
Our heat exchanger products also extend from a range of
SHELL & TUBE HEAT EXCHANGERS and BRAZED HEAT EXCHANGERS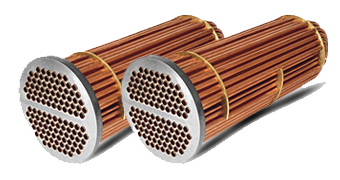 Shell & Tube
Heat Exchangers (Tube Bundles)
Tube bundles are available in a wide variety of designs and materials of construction. Custom bending equipment assures high quality and fast turnaround.

Custom Replacement Coils can cross reference your tube bundle from any of the following manufacturers:
Adamson
Cemline
Taco
American Standard
ITT Standard
Thrush
A.O. Smith
Old Dominion
Yula
Armstrong
Patterson-Kelly
Bell & Gosset
Reco
Brazed Plate
Heat Exchangers
Brazed plate heat exchangers can be used for a variety of refrigerant applications:
Condensers, Evaporators, Subcoolers and Oil Coolers

Other considerations include heat-pump, air conditioning, and chiller applications.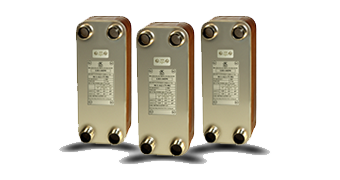 Plate & Frame Heat Exchangers (Tube Bundles)
Plate and Frame Heat Exchangers, providing clients with flexible, reliable, cost effective means of achieving heat transfer; are used in functions for heat recovery, cooling, heating, evaporation and condensation in many industries including heavier industrial processes like chemical and pharmaceutical operations, oil production and power generation as well as HVAC, refrigeration, dairy and food processing, and engine cooling.

These heat exchangers offer efficient heat transfer in equipment with a small footprint. The units are easy to maintain and service and provide added utility with flexible design options using a variety of materials and plate designs.