Do You Need A Heavy Duty Coil Replacement?
Custom Replacement Coils' Heavy Duty Coils provide high quality Industrial coils designed for easy maintenance, low operating costs, and longevity.
Custom Replacement Coils is able to source a wide variety of heavy-duty coils that withstand the rigors of industrial applications.
Capabilities to design and build fluid coils for water, glycol, oil, and other liquids as well as refrigerant coils and steam coils for high pressures.
We guarantee 100% privacy. Your information will not be shared.
Available Heavy Duty Coil Products
Industrial Coils
Steam Coils
Convector Coils
Condensing Coils
Evaporator Coils
Fluid Coils
Heat Exchanger
Shell & Tube Heat Exchange
Brazed Plate Heat Exchange
Plate & Frame Heat Exchange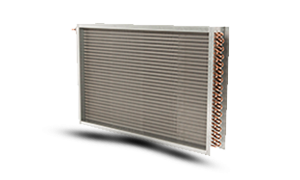 888-223-4691
8AM-5AM EST. MONDAY-FRIDAY