Do You Need A Custom Steam Coil Replacement?
Custom Replacement Coils' Steam Coils are available in standard and non freeze construction.
Standard and steam distributing.
Applications include preheat, boosters, reheat, duct heaters, process air and gas heaters and more.
With a minimum copper tube-wall thickness of 0.025″, to provide reliability in heating solutions for process and comfort applications.
Additionally, there is a minimum clearance allowed for tubes to thermally expand and contract freely thereby eliminating the potential for tube failure at the endplates.
Our steam coil construction is designed to remove all of the latent heat to condensate steam and provide condensate removal, both key to optimum heat transfer.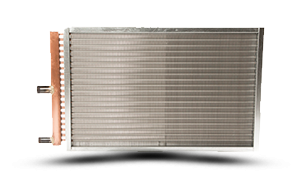 We guarantee 100% privacy. Your information will not be shared.

888-223-4691
8AM-5AM EST. MONDAY-FRIDAY